Kumo Clicker Camera Soft Release Button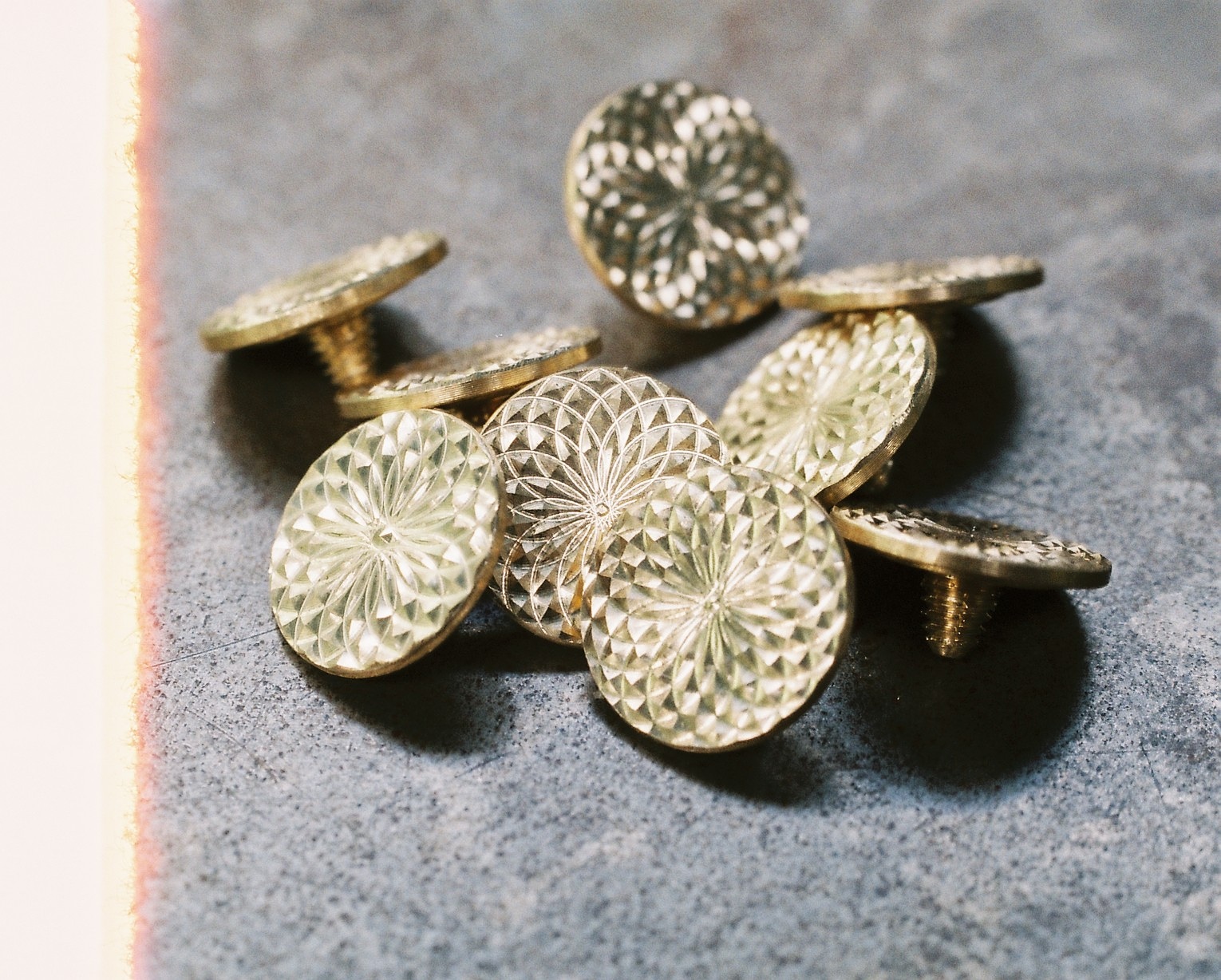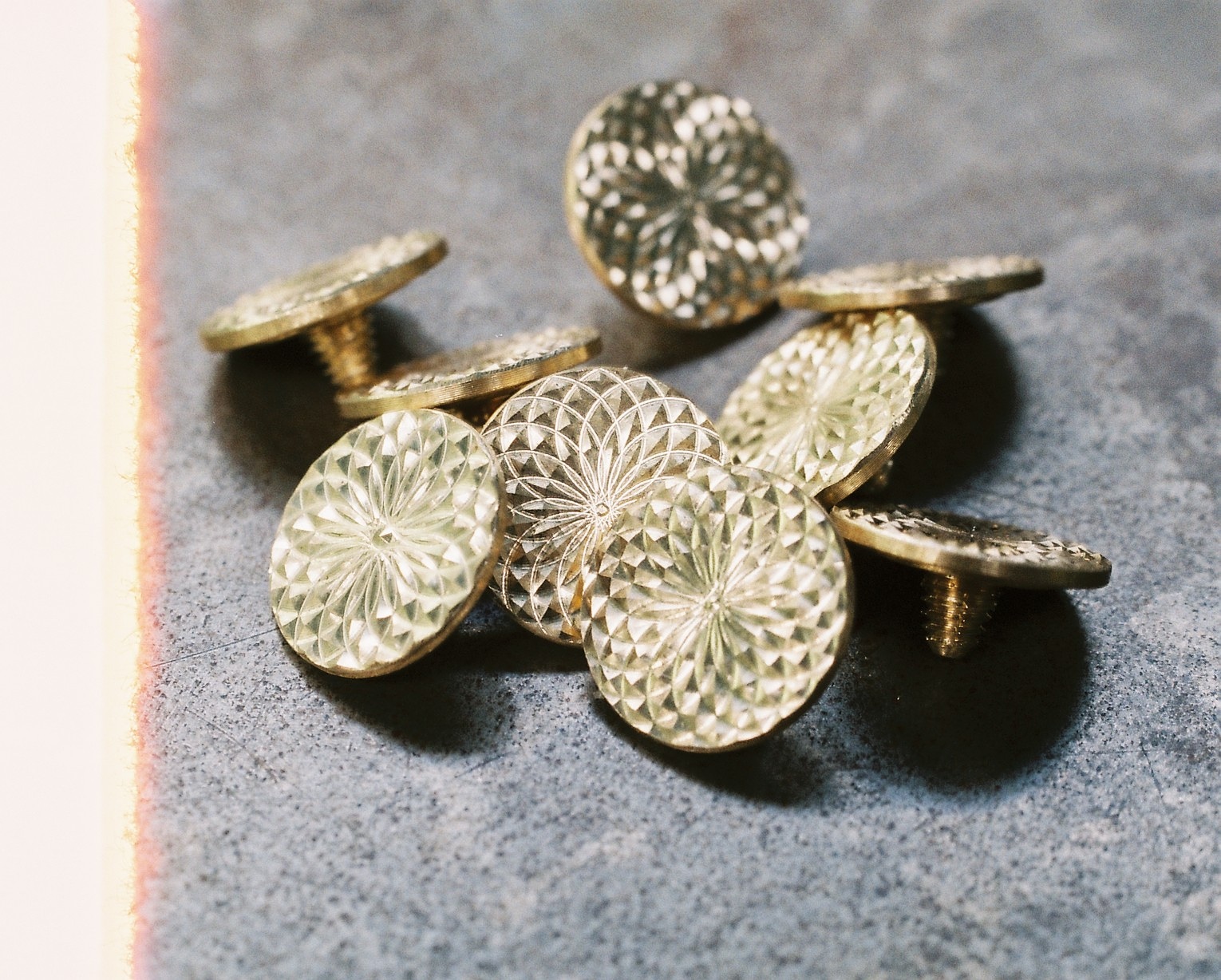 Kumo Clicker Camera Soft Release Button
One of those ideas I cooked up at 4am, then took 2 months to develop through experiments and way too much complex toolmaking to arrive at the Guilloche Kumo Clickers!
These are a threaded shutter release button that works in the tapered thread on film cameras and some modern Fuji and Leica digital cameras.
11mm diameter fits pretty well every camera as far as my testing has shown.
Very fine guilloche pattern gives an awesome grip and feel to your camera and the buttons are much shorter than most commercially available buttons so you don't have a nasty protrusion off the top of your camera.
Included is a small O ring which is useful on some cameras to get a snug fit, and not needed on others.
For free worldwide shipping on these, enter coupon code "cheese" on checkout!